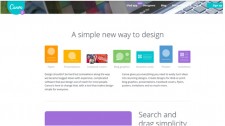 A successful modern marketing strategy suit-able for 2016 through the use of various marketing techniques - from influencers to guest posts.
New York, USA, September 5, 2016 (Newswire.com) - ​Do you often find yourself sitting with your head in your hands, agonizing over your content marketing strategy? We've all been there. It's a long journey from pre-planning to finally publishing and measuring the results of your content marketing project, especially when you're just starting out. This post by BlogsRelease could be just what you need. We'll go through everything you need for a successful strategy in 2016 – from influencers to guest posts to tools, presentation, measurement, and more!
Using Influencers To Market Content
"influencers are effective at driving sales"

Eti Finkelstein, CEO
In one day, the average internet user spends about 7 hours a day online. This time is divided between surfing the web, updating social media, online shopping, and checking emails. During most of these activities, users are likely to be exposed to ads. With adblock saturation at an all time high – the percentage of ad block users in the United States grew by nearly 50% last year – a lot of potential consumers will miss more traditional banner ads. Nonetheless, in terms of pure numbers of eyeballs, more exposure doesn't hurt. Or does it?
Awareness, it turns out, doesn't count for much if it's not targeted and doesn't lead to quality engagement.
Consider this: an influencer with 1 million followers will have a lower percentage of likes than an influencer with 1000 followers. What does this mean for marketers? Most likely, spreading your content through 50 micro-influencers is more effective in terms than ROI than 1 mega influencer.
Why is this the case?
We know that influencers are effective at driving sales. Over 90% of consumers trust recommendations of peers and people they know over brand resources. And the appeal of influencers like bloggers and vloggers is just that – relatability and authenticity, the 'girl/boy next door'. If the following is smaller, the community has a higher chance of connecting with the blogger on a personal level, which leads to an emotional investment that's effective at driving sales. People trust their recommendations. This type of organic content is the most 'pure' type of advertising you can get.
The Company Blog
Your own content is an invaluable resource to drive traffic and expose your business to more clients. Here are some things to keep in mind for creating amazing blog posts:
Relevance: The most important facet of a company blog is having updated, interesting, and relevant content. If you're writing excellent posts for the wrong audience, you might as well not write anything at all.
Mix of images and

infographics

:

Online

netizens

are visual creatures, this is a fact readily available to anyone who has studied marketing in the past few decades. Posts with images get

retweeted

, liked, and shared at a much higher rate than those without. Make sure to give readers a variety of visuals without overwhelming the eye.
Links to other posts: An incredibly simple way to increase traffic is to link to other relevant posts on your blog. Try to link some

underperforming

posts to boost their numbers.
Quotes and

tweetable

facts: Having pull-out quotes and

tweetable

tidbits provides a quick and catchy way to hook in readers. Statistics are also very effective.
Lists: This one was pretty easy to read, wasn't it?
Presentation: Formatting is not usually the first thing on your mind when writing a post but readability should be. Consult color wheels for the most complementary and eye catching combinations; have fun with the science. Red is said to increase appetite so make use of it if you're writing about food, for example. Don't forget to to use your company colors as well. Bullet points, titles, and pull out quotes are great tools to help with the flow of your post. You don't have to be completely

OuT

oF

tHe

BoX

with it, but one long block of text is guaranteed to get a 'too long; didn't read' reaction. Keep your post dynamic and engaging all the way through.
Submit and accept guest posts: Guest posts are an excellent way to market your content. The marketing community is a thriving one and there are many respected outlets that will increase your following and give you 'street

cred

'.
Are you done? Not even close. Maybe the post is a small taste of a new ebook. Could it be converted into a powerpoint? Which parts of it would work best on different platforms? Every post is part of the larger story of your brand so think about how it would fit with other posts and campaigns you have planned.
Tech and Tools:
Now, I'm pretty old school when it comes to content marketing. I believe a good post and a good strategy goes a long way. However, it would be remiss not to make use of all the interesting tech available. So, what can you do with marketing tools?
Build

personas

. Use a persona creator (like

Xtensio

) to get a more concrete idea of who will be reading your content.
Find and create interesting graphics. Free programs like Canva will make your designing life much easier.
Improve your writing. Make use of blog topic generators, brainstorming tools, and grammar check software to keep your writing fresh and professional.
Recommended for YouWebcast: The Secrets of Deep Networking
Mine keywords.

SEMRush

and similar platforms provide an easy way to find the most relevant keywords for your content.
Get audience data. Use something like Google Analytics so figure out what content works best with your audience.
Get follower data. Keep up to date on who's following you on social media and learn how to manage your channels effectively.

HootSuite

, Later, and Status Brew (below) are just some of the tools available for this purpose.
image: http://cdn.business2community.com/wp-content/uploads/2016/08/a7-600×386.png
Get organized. Use tools like

JumpShare

to keep your team up to date on all of your work and resources.
Embrace new trends. Using video in content marketing, for example, isn't particularly 'new' per se, but it certainly is all the rage according to industry leaders at events like

NABShow

. Attending these conferences is very useful for ideas. Find an innovative and creative way to use the latest trend.

Facebook

Live,

Snapchat

, and so on are ripe for the picking.

Measurement
Arguably the most difficult job of any content marketer is measuring the effect and reach of campaigns. If you can't track your results, how will you (and crucially, your boss) be able to tell if the campaign was effective? But where do you even begin with measurement? Start simple and think in terms of EEC: Exposure(how many people saw and clicked on my content? Use trackable links to determine this), Engagement (how many likes, shares, and comments did the content receive? Is it performing as expected?), and Conversion (did this content get potential clients interested in buying my product?).
Most importantly, realize that these numbers are not in a vacuum. Set realistic goals. If you just created your blog and expect to get 1000 clicks in one day you will undoubtedly be disappointed. Set up your analytics tracking in advance of every campaign and make note of how you expect each particular piece of content to perform in relation to your previous efforts. Newsletters are particularly useful since tools like MailChimp and ActiveTrail provide you with all the data you need regarding who clicked on what.
Remember – there is no such thing as too many clicks, readers, and subscribers. Learn from each successful (and not so successful) campaign and tweak your strategy according to what attracts the most engagement.
Key Takeaways:
Trusted and relevant

influencers

will help get your content to the right audience organically.
A well-crafted company blog can become the heart of your campaign.
Shop around for tools and platforms that will offer you valuable support and data.
Set realistic goals and track all of your content to figure out what gets the best response from your target audience.
Did you find this advice helpful? What are some of your content marketing tips?
This post was originally published on Business2Community.
Source: BlogsRelease.com
Share: