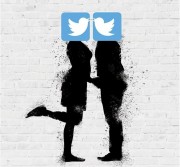 The Festival of European Creativity, eurobest, has unveiled a unique programme of creative stimuli to help delegates produce better work.
Antwerp, Belgium, November 29, 2015 (Newswire.com) - "People attend eurobest to get inspired and meet like-minded people but the ultimate goal for everyone is to leave being able to do their job better. With the support of the City of Antwerp, as well as our jurors and speakers, we've been able to pull together a host of additional activities like Creative Safaris and Portfolio Reviews, which will offer heightened inspiration and career mentoring," says Louise Benson, Festival Director, eurobest.
Offering enhanced networking, Daily Breakfast Briefings will give clients a chance to mingle while hearing from senior marketers including P&G and Heineken in a series of lightning talks. Also on offer is a programme of Meet-Ups tailored for different communities including art and design, UGC and Data x Effectiveness. They will give delegates the chance to discuss the current industry landscape, swap experiences and make contacts.
One-on-one Portfolio Reviews will give a limited amount of delegates a true career boosting opportunity. The Martin Agency's Jorge Calleja, Ayse Aydin from Y&R Team Red and Chacho Pueble of Lola/Mullen Lowe Group, will serve as the expert reviewers offering professional criticism. The Ideas Swap is another new initiative which will enable the exchange of ideas, solutions and briefs.
Delegates will have the opportunity to be part of a crowd sourced art project as master prop-maker and artist Wesley West takes residence at eurobest to create 'Bouquet Garbage'. A flower based sculpture which will use recycled rubbish from all areas of the Festival. The finished sculpture will be donated to the City of Antwerp.
Drawing on Antwerp's culture and creativity, the Creative Safari, presented by NowGoCreate, deconstructs the city and turns a tour into a walking workshop. Delegates will also be able soak up the local culture at the city's museums who are providing free access to eurobest attendees. Benson said that she would like to 'thank the museums of Antwerp for generously opening their doors and enhancing the eurobest creative experience'.
eurobest Extra will run alongside a three day programme of inspirational content which draws on the concept of makers and breakers. A roaming Festival, this year eurobest takes place from 1-3 December in Antwerp.
Share: