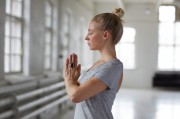 Moodmetric provides wearable technology for emotional wellbeing. The Moodmetric ring is the simplest tool to measure stress and other cognitive load.
Finland, May 21, 2015 (Newswire.com) - The Moodmetric Ring is an accurate yet stylish biosensor that can just be worn. There are no buttons, triggers or surface to swipe. The emotion feedback is seen on smartphone when convenient, and the important live screen follow-up is also available.
 The Moodmetric Ring tracks emotional intensity which is high when the wearer is e.g. stressed, anxious or excited. Intensity is low when the mind is calm. The tracking over time gives an overview of emotional changes and makes it possible to analyse reasons behind.
 
Moodmetric technology is designed to support personal emotional growth. It can also be used by organizations and research units to measure emotional reactions and cognitive load.
The product
The Moodmetric Ring is a biosensor measuring electrodermal activity (EDA). The combined smartphone app shows the tracked data as an easy-to-read interpretation of the wearer´s emotional intensity.
 
The Moodmetric technology helps people to manage stress with measurable data. Understanding what causes high emotional levels and what are the calming factors in life helps the wearer to find balance between them. The intensity level changes throughout the day can be monitored and times of highest stress pointed out. An included Practice feature gives score on e.g. a meditation exercise.
 
The Moodmetric Ring is now available on Indiegogo:http://igg.me/at/moodmetric
Lifestyle / fashion / health / wellbeing bloggers are welcome to review our product.  More information can be find here
Share: