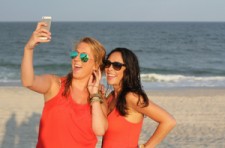 Master these six strategies to become a successful blogger.
New York, NY, August 22, 2016 (Newswire.com) - Influencer marketing is all the rage these days, and brands are clamouring to recruit the most popular bloggers on the web to help promote their products. But top influencers will get dozens if not hundreds of offers per week – what will make your pitch stand out? If you've been assigned to write a pitch for a blogger campaign, it's your job to make sure it's good enough to stop someone in the middle of their web surfing to read it.
Now let's say you are working in the marketing department of AwesomeApp, a small company that develops apps for mobile phones, and are tasked with writing a pitch for bloggers about the latest update. We have outlined here six common mistakes you need to avoid in order to get people to read it.
"tell your brand's story in any way you choose"

Eti Finkelstein, CEO
1. Bad Headline
Imagine you sit down at your desk and start typing.
'New Update 2.6b For AwesomeApp'
Ah, update 2.6b, that is so…YAWN.
You can't expect your story to be picked up by journalists and bloggers if they just scroll past it. The headline is the first piece of information they get about your product, so you have to make sure it hooks them from the get-go. Even a slight tweak can massively improve your headline:
'AwesomeApp Continues to Perfect User Experience with Update 2.6b'
Now, not only do we get an idea of what the update is about, we also know AwesomeApp already provide a good user experience and are striving to improve it even more. Come up with several options and work on crafting the best header that presents emotion and information in a balanced way. Use tools like the CoSchedule Headline Analyzer to check that your headline is as effective as it can be.
2. No Image
Remember, the internet is a visual medium and news layouts online works in a similar way to newspapers and magazines. The first thing readers see is the picture. And guess what? If there's no picture, their eyes will skip to the next stimulating image. The picture should work in harmony with your headline to create an exciting reading experience. Make it colorful, make it different, make it stand out. Have you got a video you can include? Add it.
So, you find an image that fits the content. But wait! Let's try an exercise, what's wrong with this picture?:
Answer: EVERYTHING.
If this is the image you attached with your pitch, you might as well attach nothing at all.
Let's try another one:
What do we have here? Two girls in colorful shirts are enjoying the beach and playing around with a phone. They look pretty satisfied, so they're probably using AwesomeApp, right?
3. Too Complicated
A blogger campaign pitch is supposed to be a short and straightforward piece that clearly puts across the message you want to communicate to your audience. If you're aiming for wide distribution, it should not be too specific or wordy. If you spend a whole paragraph going on about the numerous technical features of update 2.6b, the reader will give up and find an entertaining cat video to watch instead.
4. Too Basic
That said, there is also the other side of the coin. A blogger pitch should take you longer than five minutes to put together. Make sure the reader will come away knowing exactly what your brand is, what you do, and why shey should care. Structure it to best encourage understanding and make the benefits clear. AwesomeApp's update will improve the experience of their users – this is something customers will want and need to know. Furthermore, this is your chance to tell your brand's story in any way you choose.
5. Too Boring
Finally, let's face it, when you think 'campaign pitch', nothing exciting comes to mind. You have to help change that. While you may have to abide by certain guidelines it doesn't mean that you have no power to add pizzaz.
For example, add links and quotes from people from your company to break up the wall of text. Choose your words carefully and try to keep it fresh – avoid cliches. And always keep in mind that the blogger needs to be inspired to check out your brand after they finish the pitch. If you accomplish that, the piece will be a success!
6. No Follow Up
Okay, so you submitted your shiny, new campaign pitch to a bunch of places bloggers are likely to see it. Done and dusted!
Except if you've spent any time online at all you'll know that news moves at a breakneck pace and the achievements of AwesomeApp will fade into obscurity if you don't keep people updated. So follow up! Follow up on your contacts at publications (don't take this for granted as building these relationships can determine how much and what kind of coverage you get), and follow up with more updates so you're always fresh in your audience's mind.
Do you have any more questions or tips on writing good blogger campaign pitch? Let us know in the comments!
Source: BlogsRelease.com
Share: